Multi-disciplinary Team Project | Researcher, Strategic Designer
Design Project | Social Innovation | Sustainability Strategies
Company: Rydon
2021

Life Cycle Assesment
The first strategy used was LCA. After an analysis on the current Rydon product, we selected materials which had lower environmental impact and proposed to uptimize the production process.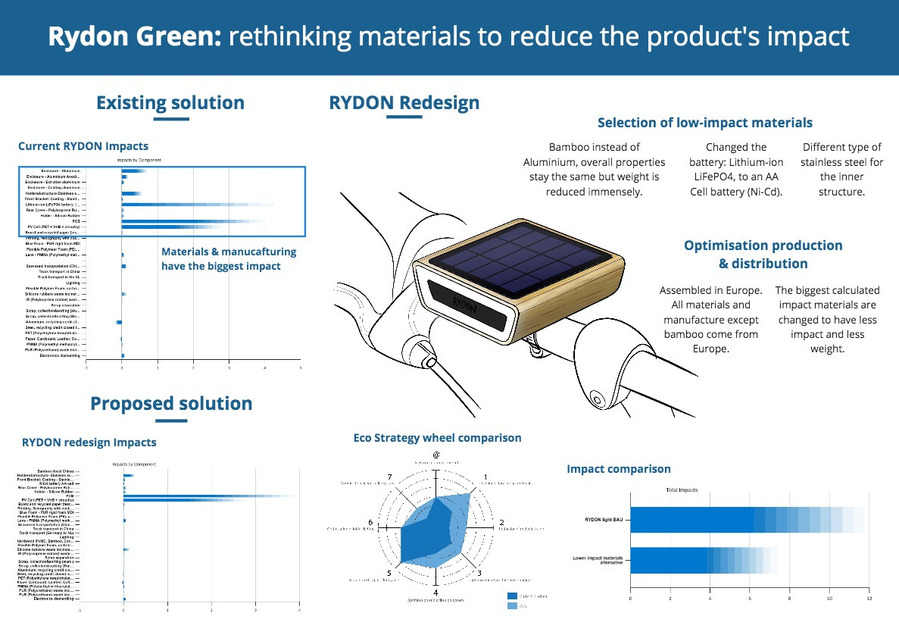 Biomimicry
The next strategy applied was Biomimicry. We looked at strategies nature uses and applied them to the product to make it more sustainable. Such strategies were to create adaptive lights and reflective surfaces to use less energy. And create a grip system to optimize the material use.
Cradle to Cradle
The last strategy used was C2C. We analyse the lifecycle of the product and focuse in the USE and END OF LIFE. We optimize the use of the solar panel and transformed it into an external power bank so the light can serve multiple purpuses.